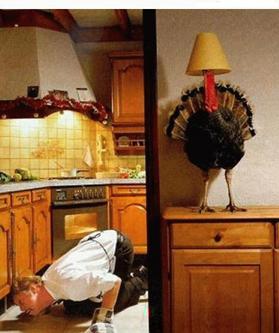 Thanksgiving is coming! Come Thursday, November 27, 2008, The entire US will again celebrate Thanksgiving day.
There's a lot to be thankful for, especially this year where we accomplished a lot of things and projects in our home. As usual, we will be celebrating a Thanksgiving dinner at my in laws house. I will be seeing my husband's siblings and their beloved and it will be a fun celebration (as always).
How about you? What are you gonna do on Thanksgiving day?